Ford's Use of AI an Example of Shaping of Innovation in MIT Future of Work Session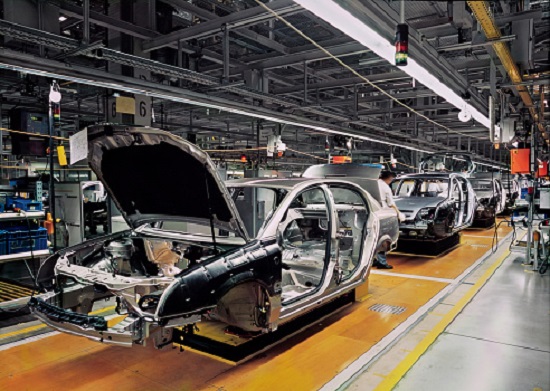 By AI Trends Staff  
The Ford Motor Co. has made a substantial investment in AI, from investing $1 billion in Argo AI in 2017 to advance its self-driving car efforts, to developing centers of excellence to focus on machine learning and AI, where engineers determine the AI tools and methods that can be dispersed throughout the company.  
The use of AI for predictive maintenance, anticipating when a part may fail before it does, is proving productive for manufacturing at Ford, according to Jeanne Magoulick, Advanced Manufacturing Manager, Ford Motor Co.. She spoke as a member of a panel on Shaping Technology Innovation at MIT's recent AI and the Work of the Future Congress 2020 held virtually. 
"We are excited about predictive maintenance," Magoulick said. "It will make us more efficient. We can identify when a machine is trending out of control and may need maintenance, so we can schedule at the next available window. It's the next level of predictive maintenance from what we do today."  
It also helps in the ordering of needed replacement parts. "If we know the part is going bad, rather than holding the cash in our inventory, we can order it on demand," she said.  
AI is also being applied to vision systems, making for more powerful abilities to conduct inspections during manufacturing. "We can find defects anywhere, including seeing paint scratches," Magoulick said.   
In addition, AI is being applied to further automate the auto manufacturing process, with research into where to apply the innovation ongoing. "We are using machine learning to try to reduce our cycle times," she said. "We recently reviewed a use case for transmission assembly, which reduced the cycle time slightly the first time through."  
In addition, Ford is experimenting with the use of natural language for voice commands to communicate with machines on the shop floor. "It's Siri for manufacturing," she said.   
Additional areas of research include studying audio to detect quality defects, "using AI to assess what is a good and what is a bad digital audio signature," she said. Also, Ford is experimenting with collaborative robots on the shop floor, she said.   
Domain Expertise Comes from Those Doing the Work Today  
Asked by session moderator David Mindell, Co-chair, MIT Task Force on the Work of the Future, and MIT Professor of Aeronautics, where the domain expertise comes from, Julie Shah, MIT Associate Professor, Department of Aeronautics and Astronautics, said it is primarily from the people doing the work today. "The domain expertise is with people on the shop floor doing the job today, learned through years of apprenticeship in some cases," said Shah. "It might look easy in some cases on first look but it can
[...]
Source - Continue Reading:
https://www.aitrends.com/ai-research/fords-use-of-ai-an-example-of-shaping-of-innovation-in-mit-future-of-work-session/